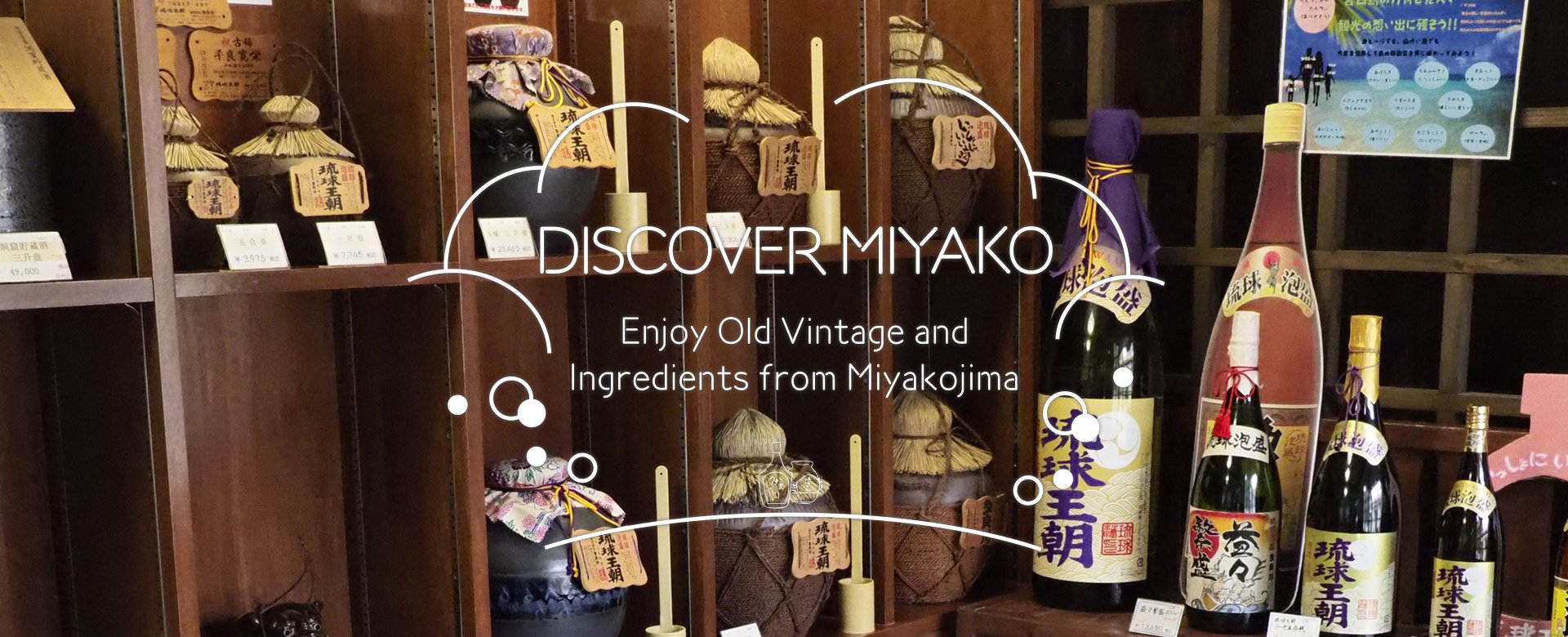 Enjoy Old Vintage Awamori and Ingredients from Miyakojima
Irabujima and Miyakojima are abundant in seasonal blessings from the sea and land. Sip and savor the quality awamori, made from local spring water, and an old vintage Awamori kept in the cave for many years. Experience the tastiness unique to Miyakojima.
01.

Sarahama Port

Stay time:30 minutes
Irabujima and Miyakojima are abundant in seasonal blessings from the sea and land.
First, let`s go to see the fishermen landing fish at Sarahama Port. Sarahama port is known for the largest volume of landings bonito in Okinawa and has numerous special products using bonitos. Beyond the bonito, there are tunas, double-lined fusiliers and many other fish can be fished from the blessing ocean.
02.

Pari Kitchen

Stay time:1hour
In Miyakojima, the "pari" of Pari Kitchen refers to a farm.
As local old men and women go out to their farm, they say, "Pari ni ittekuru saa (I'll go to the farm)." A popular menu at Pari Kitchen is the mango curry and rice. A plate of tasty salad comes with the curry and rice. Enjoy the fresh vegetables of Miyakojima.
03.

Taragawa Sake Brewing

Stay time:1hour
Miyakojima has a number of awamori sake breweries…
Among all the breweries in the islands, Taragawa Sake Brewing stands out, distributing more products and attaining greater popularity. Even on the main island of Okinawa, people notice the taste of Taragawa, the brewery dating back to Ryukyu Dynasty. Taragawa Sake Brewery gives a tour for visitors about their awamori making process and how to store the awamori. This is definitely a must-visit destination for sake lovers..
Taragawa Sake Brewing
For more details ,please visit the website.

https://taragawa.co.jp/s/?page_id=312

info@miyako-guide.net
04.

Minaaiya

Stay time:30 minutes
Walk through the field and you will suddenly encounter a little restaurant, Minaaiya.
They make hand-made tofus with a traditional technique, which attracts many fans. Around lunchtime, customers come one after another, quickly filling the place. The yushi-tofu is freshly made and fluffy. The yushi-tofu soba comes with yushi-tofu on top and with tofu-onigiri, rice balls wrapped in tofu. Each of the Minaaiya menu items has a comforting, soft flavor.
05.

Island Station Miyako

Stay time:20 minutes
At the end of your trip, you may want to buy something that you have eaten or tried on the islands.
Come to Island Station Miyako to get tasty food items. Fresh vegetables, island specialties and many other tasty meals and sweets from Miyakojima are available there. The shop also delivers, so don't worry about buying too much!
Goal.

Shimojishima Airport
Travel Style
Choose from distance
Short Course

Shimoji / Irabu Area
Middle Course

Miyakojima central Area
Long Course

Miyakojima North / South Area